Experts Say The Cost Of Car Insurance Is Going Up Too—Here's Why | News15 Web Exclusive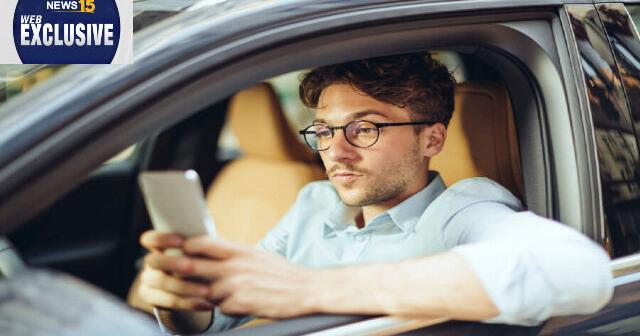 LAFAYETTE, La. – News15 interviewed Senior Director of Consumer Education at Experian, Rod Griffin, who says, " Gas prices are climbing, but that's not the only increased cost of driving – inflation is causing car insurance rates to spike". So, what can local consumers do to save during the spike in car insurance rates? Rod Griffin has some tips in this News15 Web Exclusive:
Q. Why are car insurance rates on the rise?
A. The effects of inflation facing consumers may cause your car insurance rates to rise when it's time to renew your policy. According to industry and media reports, insurers may hike premiums from 6% to upwards of 10% this year due to disruptions caused by the pandemic and its economic effects.
This increase in insurance rates is also being caused by the shortage of semiconductor chips needed for new vehicles which in turn affects the cost of new cars. This lower car inventory also translates to fewer and more expensive rental cars, increasing insurance companies' costs as they pay for customers' rentals. Additionally, insurance companies are forking over more to buy comparable cars in this market when a car is totaled.
In addition, like all other business sectors, the auto industry is experiencing a technician shortage. The increased need to offer higher employee pay to recruit and maintain staffing potentially has an effect on increased costs too. Add in supply chain issues with parts needed for repairs and costs to fix cars contributes to the list of reasons insurance rates are on the rise.
Do you feel the cost of your car insurance has gone up?
Q. So what can local consumers do to save?
A. Reduce coverage. When the cost of auto insurance gets tight, you could consider reducing coverage. Review your policy and see if you have any add-ons that you could do without, such as roadside assistance. If you have an older car that may not be worth the cost of repairs, you might weigh removing collision and comprehensive coverage costs with how much you're willing to spend on any potential repairs.
Increase your deductible. One way to get a lower premium now is to opt for an increased auto insurance deductible later. Your deductible is the amount you pay after an incident before your insurance kicks in. Increasing your deductible will reduce your premium now—but you'll pay more out of pocket if you have an incident down the road.
Use driver tracking programs. Your insurance premiums are determined by the information the insurer collects to calculate the level of risk of insuring you. If you provide them with more information about your specific driving habits by using an app or a recording device in your vehicle, it could reduce your costs. With more information about how you drive, the insurance company may drop your rates by 25% or more.
Check for discounts. Have your circumstances recently qualified you for a new discount such as a senior/retirement discount or a good student discount? Check out your insurer's various discounts and see where you can save.
Improve your credit score. Your credit history may impact the price of your auto insurance if your insurance company considers your credit-based insurance score. These scores are based on your credit reports but look at the likelihood that you will file a claim and can raise or lower your rates accordingly. You can check your credit report and score for free to find out where you stand and how that might impact your insurance-based credit score.
Pay off your auto loan. If your vehicle is still financed, your lien holder may require that you hold a higher level of insurance, such as comprehensive and collision. If you're close to the end of your loan, pay it off and consider reducing or dropping your insurance coverage to something more manageable.
Compare insurance quotes. Price comparison sites, like Experian's auto insurance comparison tool, can help you ensure you're not overpaying for insurance. Experian leverages technology from Gabi®, an auto insurance marketplace and part of Experian, to compare quotes from over 40 top providers in minutes.